Finding the Finance: Finance Climate Compatible Development in Cities
Details
Topics:
Local taxation, Climate, Green Fund
Image: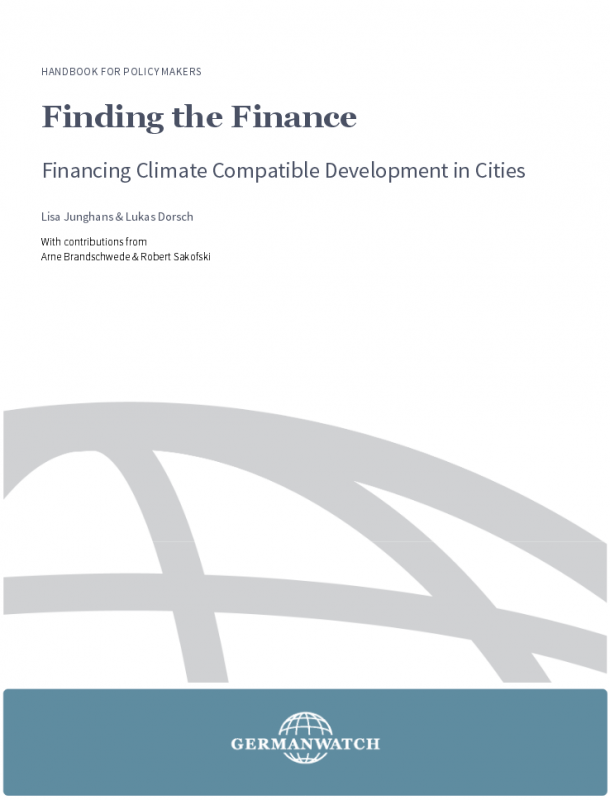 Cities are hubs of economic growth and innovation, rising emissions and significant climate change vulnerability. With the urban population expected to grow by an additional 3 billion people by 2050, innovative approaches are necessary to build climate compatible cities and overcome fossil-fuel based urban economies. While political will for transformative action is imperative, so are the financial means to develop and realise those new urban areas.

This handbook for policy makers presents a number of financing sources that are available for cities to match their needs in translating low carbon and climate resilient development plans into action. It provides insights on how local governments can raise funding locally, through internal and external traditional revenue sources and alternative models, and gives an overview of the international climate financing landscape that cities can access.
This document is an output realized by Germanwatch for a project commissionned through the Climate and Development Knowledge Network (CDKN).